Unmarried Husband
---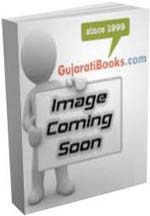 Free Shipping Above 699/-
Worldwide Fast Shipping by Courier
70+ Payment Options
Unmarried Husband (Gujarati Comedy Play) - 2010

Director : Suresh Rajda

Cast : Rasik Dave, Anand Goradia, Mahesh Udeshi, Harish Panchal,Ketaki Dave, Gaytri Rawal, Maheshwari

Synopsis: We see the male protagonist Prassann Vadan in love with his childhood, school friend Renuka. Prassann leaves his small town Devlali and comes to Mumbai. In Mumbai, he meets Kesar. He and his friend Jaman think Kesar is blind. But herein lies the twist to the story… Kesar is not blind. She is a fraud cum pickpocket, who cuts Prasssann's pocket . Moreover, to make the things worse, she reaches his town Devlali and makes herself quite comfortable in his home. And when Prassann reaches Devlali, he sees Kesar in house. The poor fellow has no choice but to tell his parents that she is his wife. But the play reaches a sensible climax.

Delivery: Will be send by Air Mail out of India & by courier within India.
FREE DELIVERY WORLD WIDE.
There have been no reviews